New Upgraded HIFU lifting!

About 40% speed faster than
previous version!

Doublo gold is a high intensity focused ultrasound (HIFU) energy that transfers heat to skin depths, 3-4 mm into SMAS layer under the skin. It has Lifting effect without incision. Especially, the laser's speed is two times faster than existing double laser, and possible to treat a precise procedures with less painful.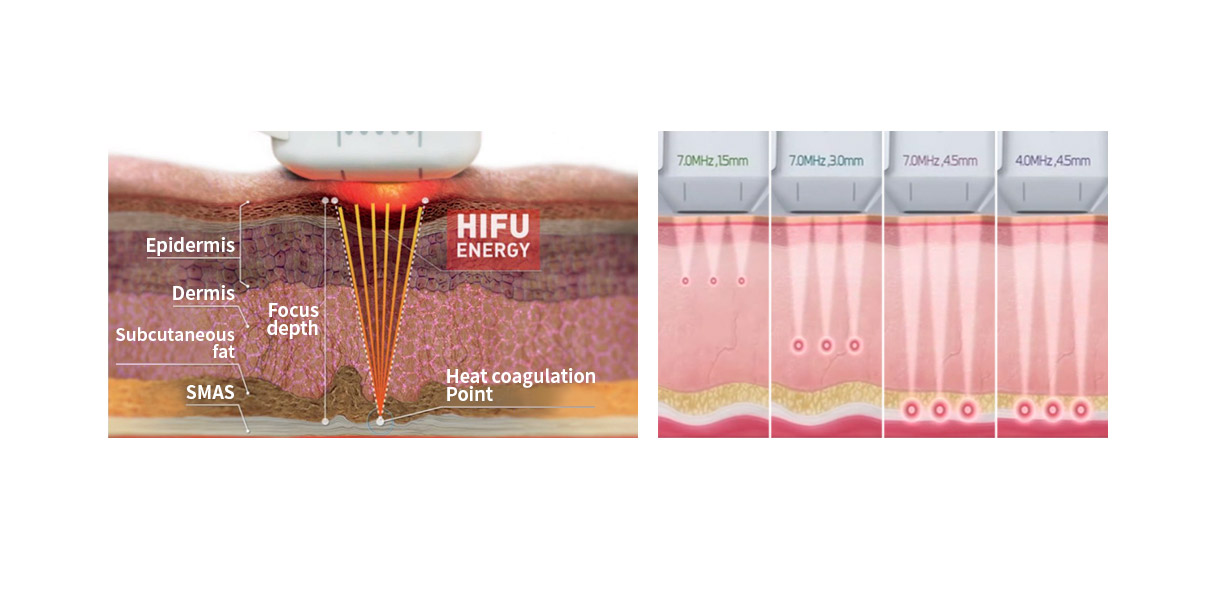 HIFU is delivered into the 3~4.5mm of SMAS layer located under the skin with 1mm and made thermal coagulation points on the treated area. If the thermal reaction is over 60 degrees in the heat coagulation area, the sagging skin tissue contracts to make skin tighten. Continuously, the results make the skin regeneration reaction for making new collagen and elastin and lasts the effects over 6 months.

1 Two times speed faster than
previous version

Doublo gold is improved by more 40% fast repetitious shooting for less painful

Depth of Skin layer
Existing
Doublo
NEW
DOUBLE GOLD
4.5mm into SMAS
15 min 39 sec
8 min 15 sec
3.0mm into Subcutaneous fat
17 min 00 sec
8 min 06 sec
1.5mm into Dermis
17 min 09 sec
8 min 03 sec
Total treatment time
30 min
8 min

2 More efficient shots with safe
procedure

Doublo gold delivers ultrasound faster and more efficient for maximum results to target the deeper layers of skin