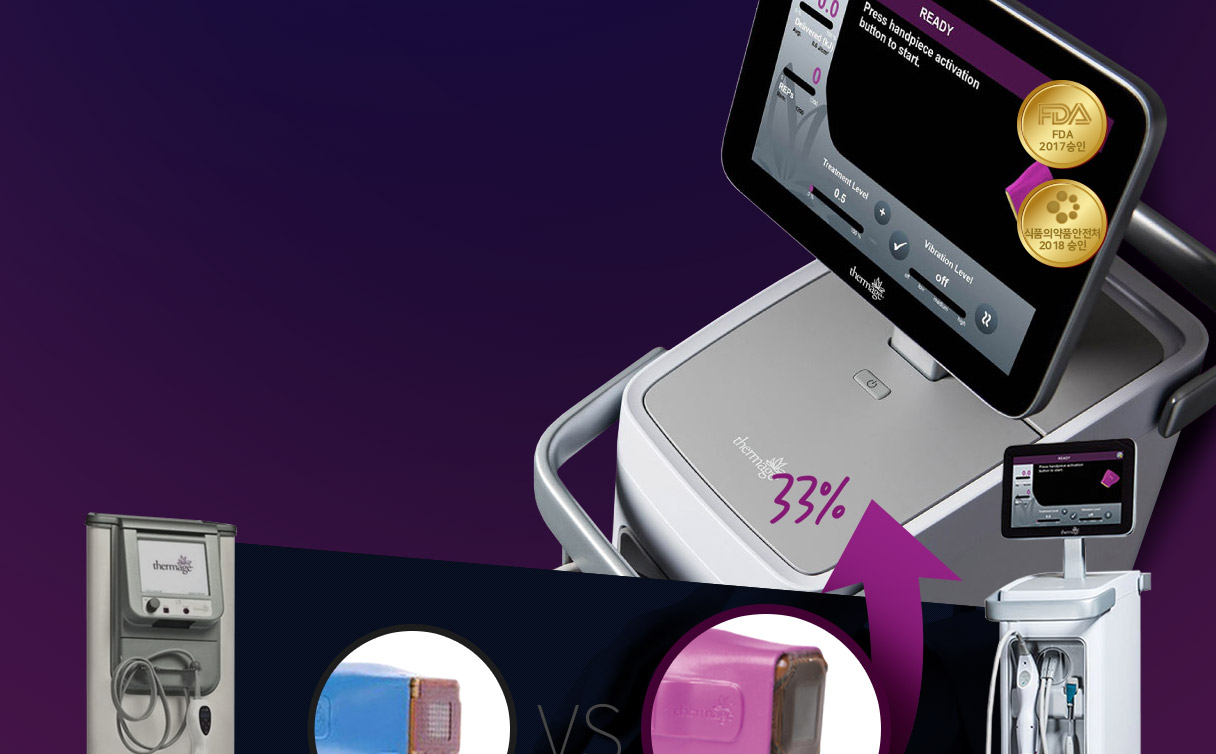 Upgrade to a whole new level,
the 4th edition Thermage


The 3th edition
Thermage CPT
The 4th edition
Thermage FLX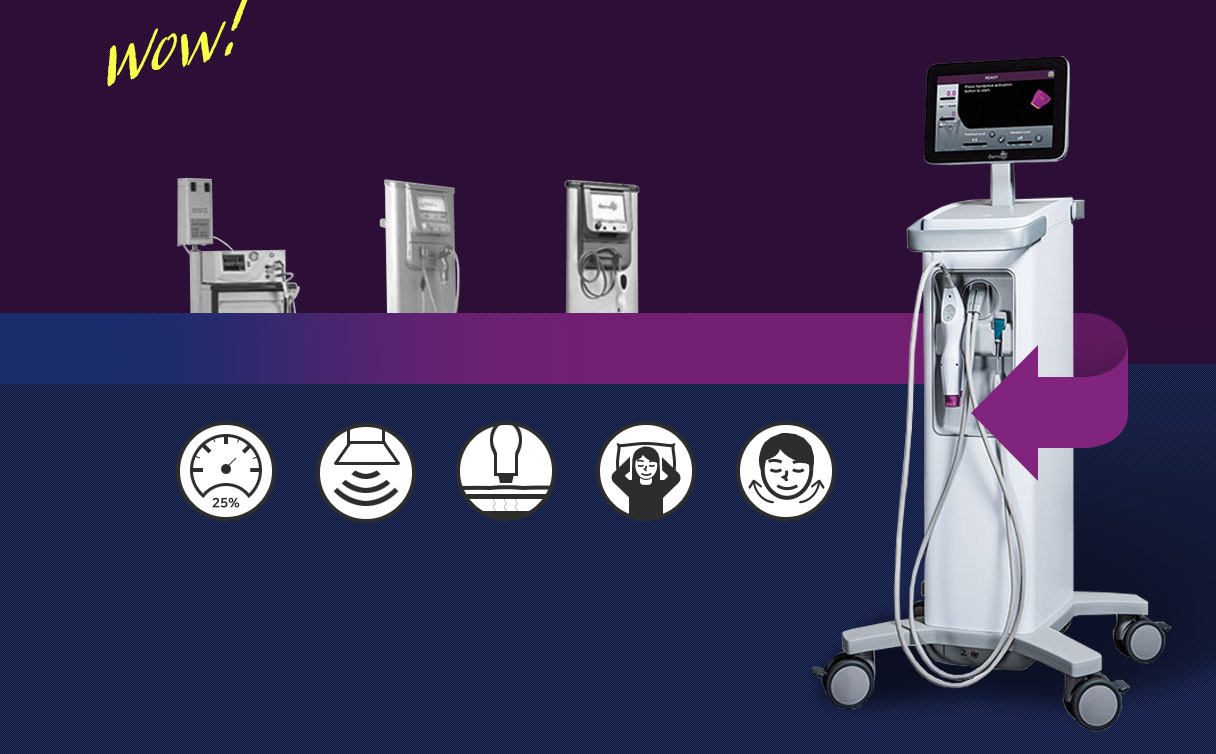 A huge upgrade!
The 4th edition Thermage FLX
The 1st edition
Thermage TC
The 2nd edition
Thermage NTX
The 3rd edition
Thermage CPT
The 4th edition
Thermage FLX
33% bigger tip greatly shortens 25% procedure time
Energy can be automatically adjusted = higher accurate rate!
Accurately and effectively transfer the energy to stimulate the production of collagen and skin elasticity!
Pain disturbance signal lowers the level of pain, making it a more comfortable and pleasant treatment!
Comparing to the older editions, more immediate results!
The results of

Thermage FLX
The lack
of collagen
The radiofrequency
energy
of Thermage
Regeneration
of collagen
Thermage FLX makes safer and more accurate treatment possible. Without harming the surface layer of the skin, Thermage FLX can transfer the radiofrequency energy to the layer of subcutaneous fat and tissue, stimulating the rapid production of collagen. Thus, a natural facial lifting and tightening results could be expected.
The advantages


of the 4th edition Thermage FLX
Faster

25% faster procedure time

The tip of Thermage FLX is upgraded from 3.0cm² of Thermage CPT to 4.0cm², shortening the procedure time.

aLgorithm

Applying Automatic calibration  technology

Thermage FLX has a shot optimization algorithm technology that makes maximizes the effect of procedure. It can deliver the same constant energy to each area with increasing the accuracy of the shots, and patient can expect effective results for the treated area.

eXperience

A brand new treatment experience

Thermage FLX has a variety of functions like Pulse RF, Cooling burst etc to disturb the signal of pain transferred to the brain. It could minimize the pain that may occur during the process of radiofrequency energy transfer. Thus, a less painful treatment could be received.
If you want a significant increase of the skin elasticity, come to Renewme!
Why choose

Renewme skin clinic


for Thermage FLX?

1

Only 2% of Korean physicians are
certified Dermatology specialists!

In all the branches of Renewme, you could have the consultation and receive the Thermage FLX treatment directly operated by the Dermatology specialist!

Thermage FLX is not only a facial laser but a treatment that concerns about the balance of the face and skin layers, the strength of the energy transfer etc. In Renewme skin clinic, the procedure is operated directly by the Dermatology specialist, who has thorough understanding of the skin. Thus, a highly safe treatment with significant
lifting effects could be achieved.

Officially certified skin clinic by the Thermage

Certified Thermage tip user
2
Regular medical seminar for effective treatments
Renewme has a regular seminar for all doctors from Renewme branches and foreign doctors from different countries. We constantly research to share know-how and minimize side effects & pain for high quality and effective treatments for customer satisfaction. Also, the seminar provides medical profession with procedures that are proven to be safe and effective.